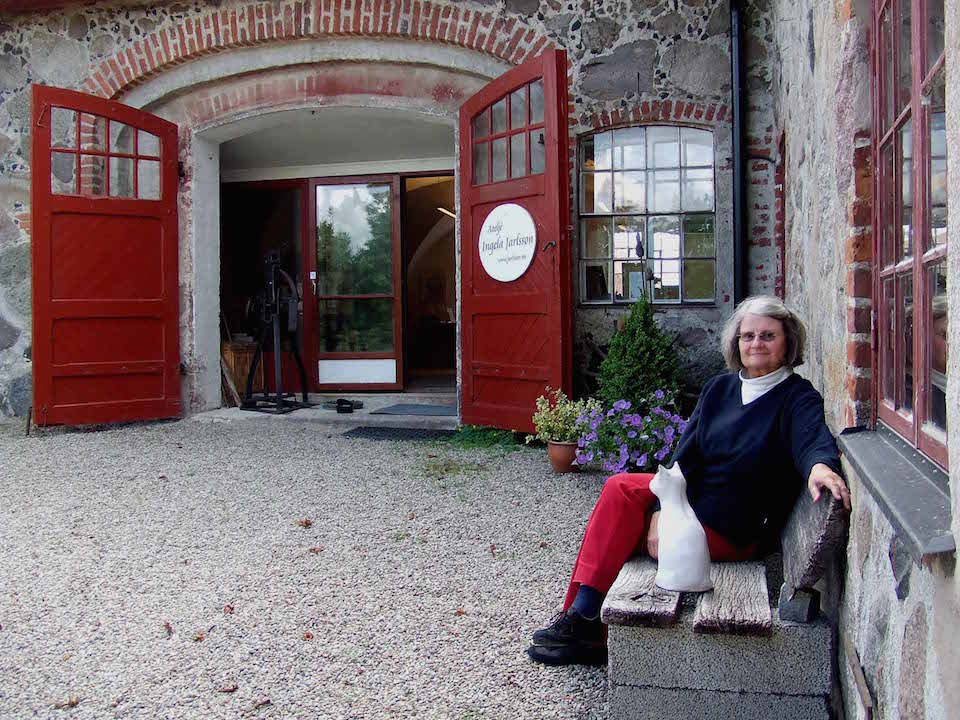 Ingela
Welcome to an artist´s home for afternoon-tea/coffee, lunch or dinner!
I am Ingela Jarlsson, a retired but still working artist and teacher. My home and studio is in Löberöd; a nice village 25 km east of Lund. In one of the old stables of the nearby Löberöd Castle I have a studio / exhibition, open in weekends. The neighborhood is charming – open fields, groves of beech trees and a wild life preserve creek.
I enjoy meeting visitors from other countries – to guide, listen to and learn from – and of course to cook and bake traditionally for! My languages are English, German, French and a bit Danish and Italian. I have kids and grandkids, but they live far away. I enjoy my life close to nature. Amadeus, my traditional Swedish striped farm cat, agrees.
I wish you welcome to visit my table, home and garden!
By car you can easily drive here from Malmö in 30 minutes, from Lund in 20 minutes on route E22.
By bus the "Skåneexpressen 1 or 2" runs from Malmö and Lund from 7 am to 7 pm, via stop and change to lokal bus at Hurva e22 . But om Saturday – Sundays no local busses run, so then I´ll pick you up by car at the Hurva stop, some kilometers from here.
I wish you welcome to visit my table, home and garden!
Gallery