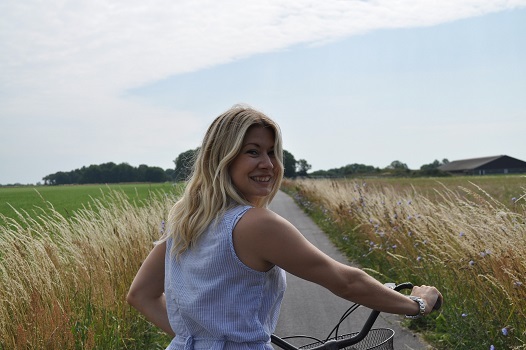 Susanne
My name is Susanne and I am a 26 year old happy and easy-going girl and I live in my cozy apartment in the center of Ystad, a beautiful town in the area Österlen in the south of Sweden.
I love my hometown and I dream about a small house in the countryside with my own garden. I have personal interest for tourism and I would like to tell you about what you can't miss during your stay in Sweden!
Food is one of the best things in life and I enjoy to try new restaurants and of course I love to cook and eat! In my kitchen nothing is impossible and maybe my favourite Swedish "Husmanskost" (traditional Swedish home cooked "every day food" with local ingredients) will be your new favourite as well?
I have a degree from a university in Malmö called Service Manager – for future tourism and today I work at a travel agency in Ystad.
In my spare time I love to meet my friends and family for dinner or "fika", work out at the gym or go running or swimming. I also love to go on spontaneous adventures and I love to travel and visit new places and meet different cultures.
I can host 4 guests at my dinnertable, or if you want me to invite one of my friends or family members that would be very fun as well! I speak fluent English and almost Danish as well, and I understand a bit German.
I have been a ambassador for A Slice of Swedish Hospitality since the very beginning because I think it is a brilliant idea – to invite someone to your home sharing both a nice Swedish meal and life experiences. I would definitely do this if I visit a country in the world where it was possible, I would love to get a more personal and unique experience than usual and an unforgettable memory!
Welcome - I really look forward to see you!
Gallery