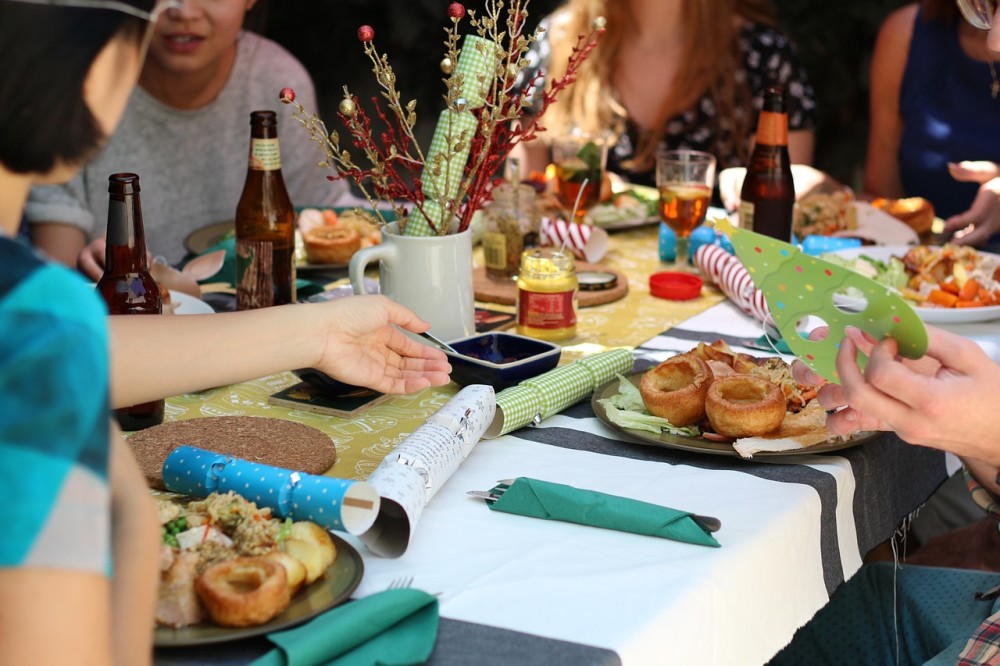 Visiting Sweden
Learn a bit about Sweden – eat with locals
As a visitor, you would not normally be granted a peek behind the scenes of a country. In Skåne however, the south part of Sweden, A Slice of Swedish Hospitality offers visitors a unique chance to discover the everyday life of the area by having dinner with a local family. News from this year is hosts in Stockholm as well! You can't get much closer than this!
A Slice of Swedish Hospitality is simple- eat with locals. You are able to choose a Swedish host family and enjoy a dinner in their home. This will give you a chance to sample seasonal Swedish delicacies and your host's own preferences in the kitchen and have a chat about everyday life.
You can ask about culture and traditions, find out about local stories and anecdotes or get insider tips on what to see or where to shop or have a drink in Skåne. Without question this is the most authentic way of experiencing the beautiful area in the south of Sweden.
The host families decide which dates they are available and how many persons they can offer a seat at their table.
Supper and sweet time
The host families are serving a two course meal a long with beverages the household offers and coffee or tea after supper. Some families also invite you to lunch or fika. Fika is an important social gathering for us Swedes. It is the afternoon break when we have a coffee or tea with something sweet.
Booking
For inquiries send a date when you are coming to Sweden, perhaps an area you will be visiting and just ask if we have a chair for you! Send your request to: info@mication.se
When taking a look at the map over Skåne you can see it is a very small region. It takes a maximum of 1,5 hour by car across the beautiful landscape. There is not much traffic on the roads and the pace is rather calm. Busses and trains who connect the villages goes frequently.
Price: Lunch 395 SEK/person, Fika 195 SEK/person and Supper 649 SEK for adults and 350 SEK for kids upp to 12 years old. Children 0-4 years old for free.
Welcome!
Codex
We love food and want to contribute to a sustainable society.
Therefore we want to do what we can considering the food we eat. This is how we do it:
The ingredients we use are fresh.
Seasonal ingredients and fish not endangered.
Locally produced / processed.
Organic.
We avoid semi / finished goods.
We use the freezer with care.
Our hygiene standards in the kitchen always live up to the Environmental Management requirements of Malmö Municipality.
We put the order in the kitchen high on the list and plan happy shopping and cooking.
We are curious and like to learn and be inspired.
A Slice of Swedish Hospitality is owned by the small family company Mication AB.